At Poolside Designs in Jacksonville, FL, we understand that the available space you have in your backyard does not always lend itself to the traditional rectangular or box-shaped pool design, and we also realize that to make the best use of your space, almost any conceivable design might have to be considered. Our swimming pool design specialists have taken this into account, and have made flexibility a major part of our design strategy.
That's why we work with you to design a pool that can literally be of any size or shape, so as to best accommodate the usable space you have, as well as your own layout vision. We do provide a number of pre-designed shapes for you to choose from, in cases where your backyard area can handle just about any kind of size or shape. When space is a little tighter though, or if the area where your pool will be installed has an odd shape, we can get as creative as the situation calls for.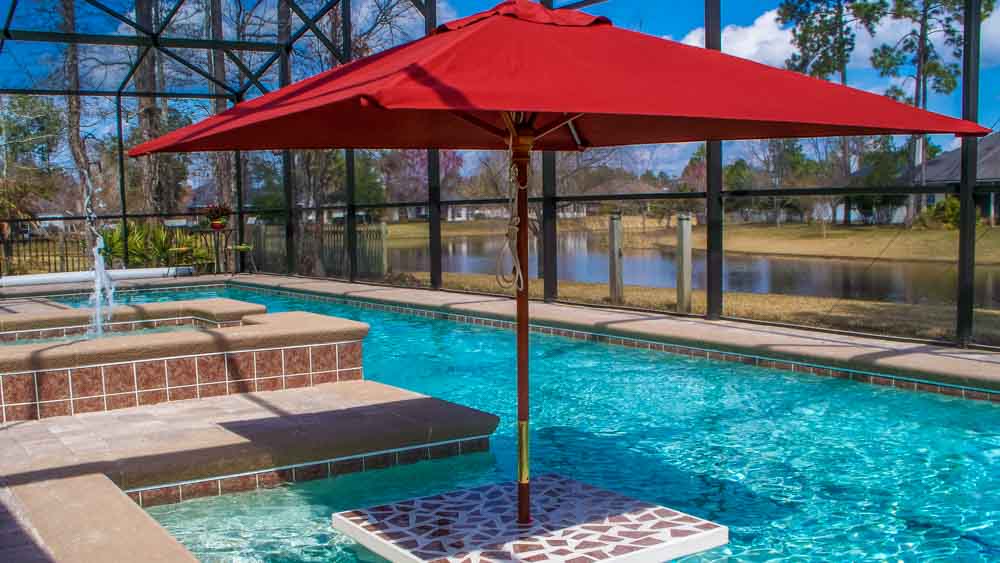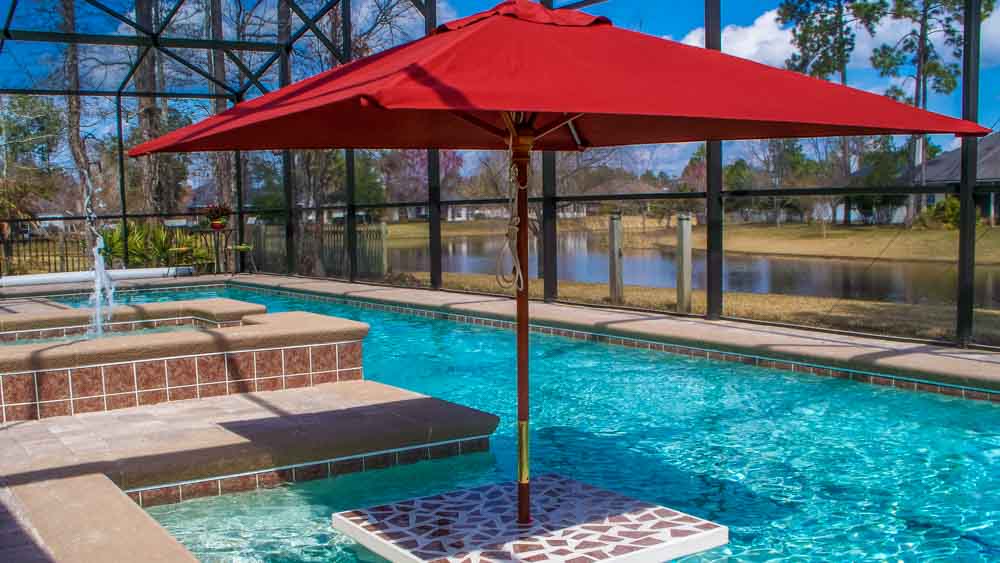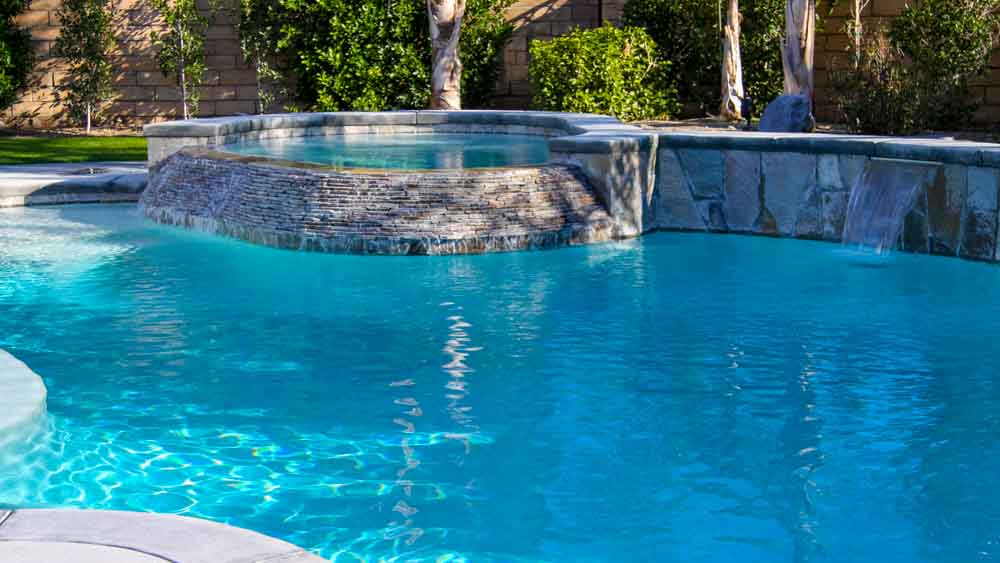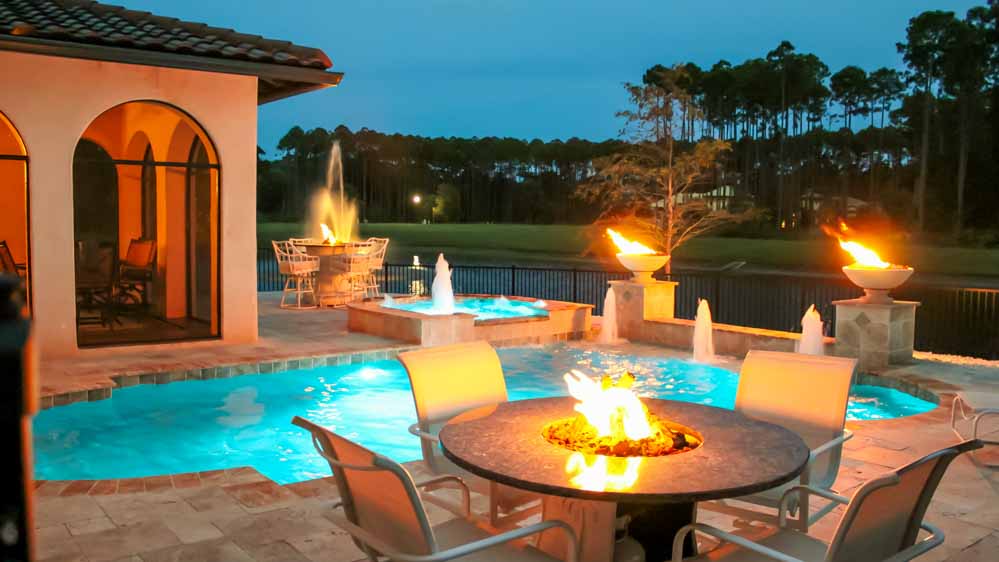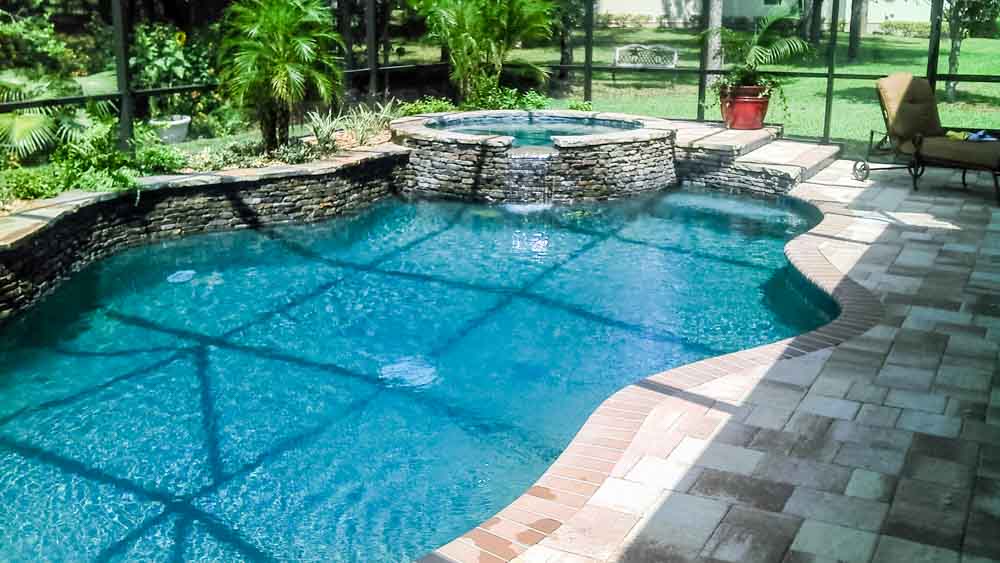 Our in-ground concrete swimming pools can be configured to literally any size or shape, so we will have no trouble adapting a design to fit your specific needs and requirements. Along with the dimensions and the shape of your new pool, you'll enjoy deciding where to put walk-in steps and railings, to make entrance and exit from the pool as easy and natural as possible. Then too, the depth of the water will be a factor you can consider, so as to accommodate younger swimmers as well as adults. Diving areas can be designed in where water depth is greater, and a diving board can add functionality and visual appeal in just the right spot.
When considering pool shapes for optimum appearance and functionality, there are a few things you should consider before settling on a final design. If the primary users of your pool will be doing laps for cardio exercise, a long, rectangular shape would probably fit the bill best. If your family and guests enjoy playing sports in the pool, an oval-shaped pool is ideal for setting up boundaries of the playing area, and for adding equipment like hockey-style nets, basketball nets, or volleyball nets.
If you have diving lovers in the family, an L-shaped pool is very adaptable to including deeper water at one side of the pool, with a shallower section on the other leg of the 'L'. Grecian or Roman style pools have a classic look that literally goes all the way back to those early civilizations, and lend a touch of elegance and style to your pool design. Kidney-shaped pools or Figure-8 pools can take advantage of odd-shaped backyard areas, while still providing space for poolside furniture, and free-form pools are those which can be adapted to any size or shape that your imagination can invent.
Whichever pool shape appeals to you the most, Poolside Designs will be happy to advise you about it, and work with you to maximize your backyard area with exactly the right swimming pool to fit your needs.